How BankTrends Makes Peer Analysis Simple
Curinos is the leading provider of data, technologies and insights that enable financial institutions to make better, and more profitable, data-driven decisions faster. Born out of the combination of two familiar industry powerhouses, Novantas and Informa's FBX business, Curinos brings to market a new level of industry expertise across deposits, lending and digital experience solutions and technologies.
Curinos' "BankTrends" is an interactive data analysis solution that enables independent banks to compete more effectively by conducting sophisticated peer group and market analysis on key metrics such as profitability, earnings generation, credit quality and efficiency. This innovative application gives bankers an easy-to-use analytical tool to identify market opportunities and make quantitatively-supported strategic and tactical decisions.
BankTrends was built from the ground up with two guiding principles: (1) transform static bank performance numbers into graphical trends that can be used to make informed decisions, and (2) utilize best practices in visual information design to create reports that clearly communicate a relevant story.
Originally created as an internal tool for the relationship managers at a correspondent bank, BankTrends was designed to make complex financial analysis understood at a glance. As the user base expanded, more complex analytical reports were built in order to accommodate the growing number of analysts and sophisticated bank executives who were using the service.
Today, BankTrends is the industry leader in making Call Report analysis so simple that even non-bankers can understand relevant performance trends to determine the health and effectiveness of any bank.
Endorsed by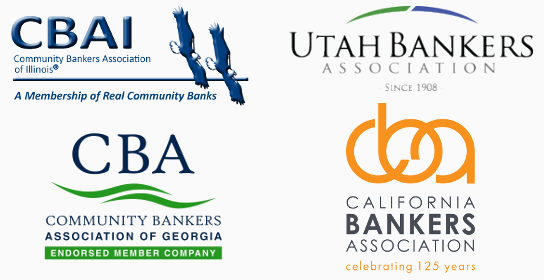 Visit our sample dashboards or read our customer testimonials to see why bankers across the country are using Bank Trends.